(photography by Elk and Pine Photography, New Mexico & Colorado)
Santa Fe is a world-class destination city, offering unlimited wedding options.
Nestled in the mountains of northern New Mexico, Santa Fe is the perfect place for your wedding. Whether you live locally or will travel to the "City Different" for your special day, you and your guests will long remember how this one-of-a-kind city made your wedding perfectly magical!
Four hundred years old and New Mexico's state capital, Santa Fe has a rich cultural history of Native American, Spanish, Mexican and Anglo peoples. Today, an eclectic mix make their home here - artists, writers, adventurists, nature lovers, environmentalists, spiritual seekers, wild west cowgals and cowboys, and the descendants of the city's multicultural settlers. Santa Fe's rich and diverse history reveals itself in the city's food, music, art, architecture, fiestas and seasonal traditions from Zozobra, to the Christmas Eve farolito walk, and of course the world-class Balloon Fiesta in Albuquerque. This history, pulsating in a breathtaking mountain landscape, is yours to delight in.

♥ Sample Wedding Ceremonies ♥
Simply Sweet! Ceremony, from $135.00
Forever Hearts Vow Renewal, from $265.00
True-Love Ceremony, (most popular!), from $385.00
Enchanted Love Ceremony & Rehearsal, from $465.00
♥♥♥

(photography by Dunlap Photography, New Mexico)
Adventuring non-traditionalists, have your wedding ceremony ~
* a-top a mountain amidst alpine flowers and lakes (requires hiking)
* in a wildflower meadow or caldera (may require hiking)
* on horseback
* rafting the Chama or Rio Grande rivers
* snowshoeing, skiing, or snowboarding
* in a yoga ashram
* soaking in a natural hot spring (requires hiking)
* and many other stunning natural locations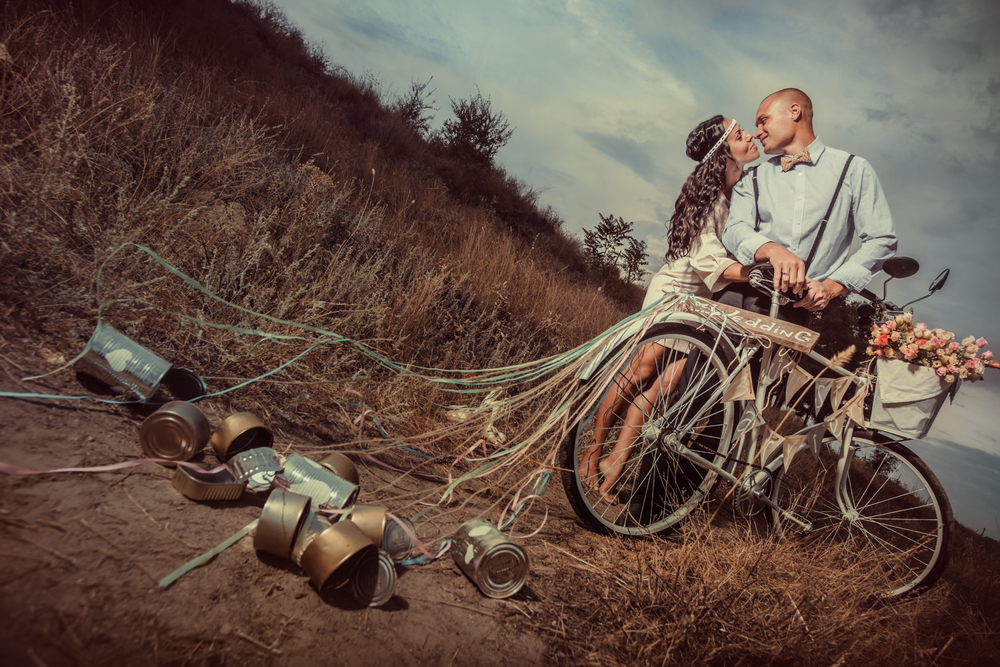 Planning a conventional wedding, Santa Fe offers ~
* numerous 4 & 5 star Hotels complete with ceremony, reception, and guest accommodations
* fabulous Restaurants for a culturally-themed wedding like Spanish, Mexican or Italian
* romantic Wineries nestled in scenic mountains
* world-class Mineral Springs offering accommodations and catering
* Ghost Ranch and Abiquiu
* New Mexico History Museum
* organic Ranches & Farms
* and many other venues for your one-of-a-kind wedding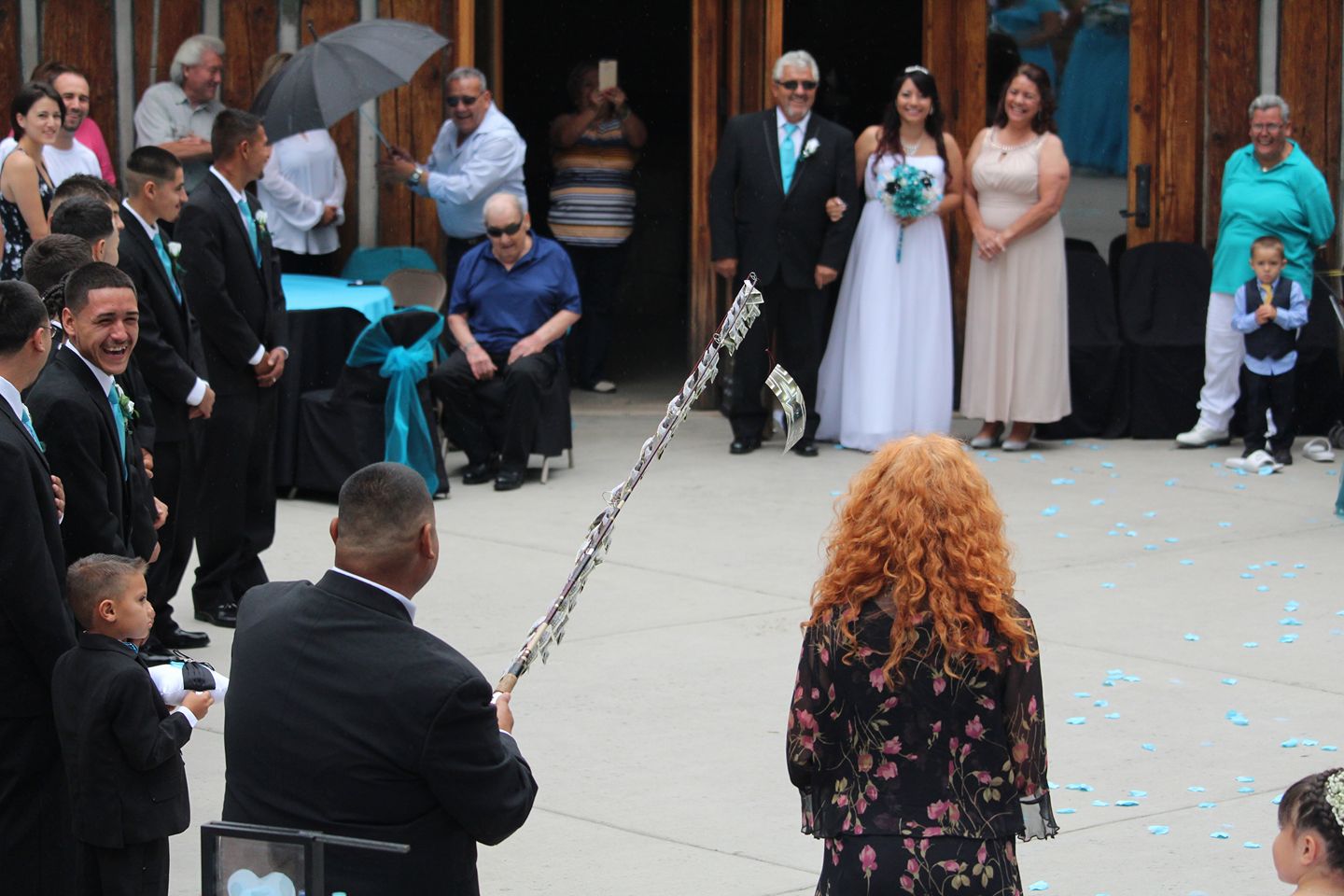 Andrea honors all faiths, beliefs, cultures, spiritual traditions, and marriage equality. Because Andrea never uses pre-scripted ceremonies, like many wedding "technicians" do, fees are decided on a case-by-case basis. As ceremony details, locations, rehearsal requirements, and other factors vary widely, Andrea recommends taking advantage of the FREE in-depth consultation she offers all couples. Be assured, your wedding budget is important to Andrea. She will create your dream-come-true ceremony at your in-budget cost.
Providing same-faith, mixed-faith, no-faith, spiritual, religious and nature-based ceremonies, contact Andrea about your FREE consultation, click here or call 505.699.5066.
Saying "I Do" your way has never been more important!